5pcs ADF Clean Document Feeder Scanner Cleaning Paper Card Printer Copier Fax Scanner Cleaner Sheet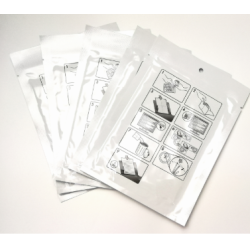 Unit Price

Order Quantity
Unit Price
Delivery period
1 - 100
US $

16.90

/pack
3 day
ADF Clean Document Feeder Scanner Cleaning Paper Card Printer Copier Fax Scanner Cleaner Sheet
This is a disposable products designed to clean the interior contact points of printer, scanner or fax machines. They remove dirt, dust, oils and other contaminants in a safe, efficient manner.
Use these cleaning sheets whenever you change catridge or paper media
These sheets can be used on laser printer, fax machine, ink jet printer, pubble jet printer, copiers and dot matrix printers.
Please see the instructions on the pouch for proper use
This listing is for 5 sheets
Please send your message to us