Lexmark T640 Preventive maintenance Roller Kit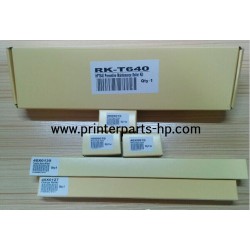 Unit Price

Order Quantity
Unit Price
Delivery period
1 - 10
US $

30

/piece
3 day
 

1 X Charge Roller (40X0127)

1 X Transfer Roller (40X0130)

3 X Pickup Roller (40X0070)

CONDITION: NEW

COMPATIBLE:

Lexmark T640

Lexmark T642

Lexmark T644

Symptom:

Rollers tend to wear out at the same rate,often before the fuser needs replacing, i.e.

- Pick-up rollers wear out will giverepeated paper jams

- Worn separation rollers cause more thanone sheet to feed at once

- Transfer rollers wear, resulting ininconsistent print quality (uneven printing density, print irregularities,white or black lines, streaked lines, toner specks)

* Note: A roller kit cannot solve everypaper feed problem. Other parts and assemblies may sometimes be required tocorrect less-common faults.

 

Please send your message to us